Walking composition
Smelt and relationship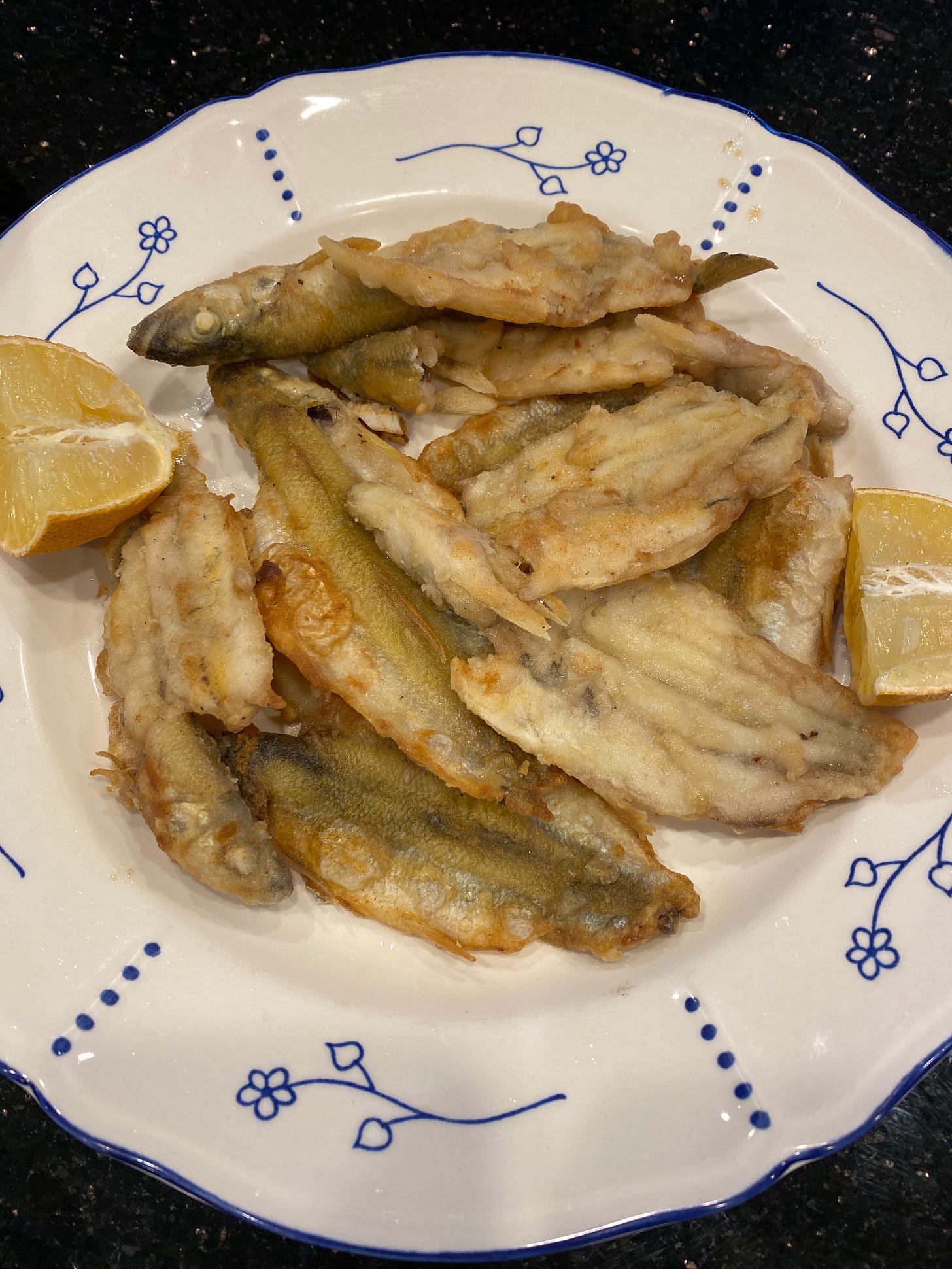 I went for a much-needed hike with my sister today, up a mountain in chilly fog and nearly-freezing rain. My body felt grateful and rested after the haul, a result that should never surprise me after years of physical and intellectual research on walking.
I don't know why smelt popped into my head while we were hiking. I knew we had a small bag of them in our freezer that my husband had bought on a whim last spring, a treat for us to experiment with. I laughed when he showed them to me, and told him about my only knowledge of smelt: an essay my friend Sara Bir had once written—"Smelted" for the online magazine Full Grown People, where we were both regular contributors—that intertwined cooking smelt for the first time with the fraught nature of marriage. Sara is a masterful writer as well as chef and the essay was chosen for the next year's Best Food Writing anthology.
So I looked up a recipe online—Sara's right, it is indeed "tiny, stinky work," and I had an entire childhood of gutting fresh trout to lean on—and gamely pan-fried the pile of butterflied fishlets. My husband enjoyed one, I ate the rest, my son pointed out that there were heads, and my daughter asked if I were going to eat the eyes (it's a well-known family fact that I will eat trout eyes). And I thought back to the fact that I get to hike with my sister because we live in the same town, and the many years now that Sara and I have been in the same writing group and what we've gone through together. And how marriage is difficult, but so is friendship and that all we have, really, is relationship. To everything.