Discover more from On the Commons
A newsletter about ownership, property, and what we lose in the privatization of the commons.
Over 2,000 subscribers
Walking composition
Snow selves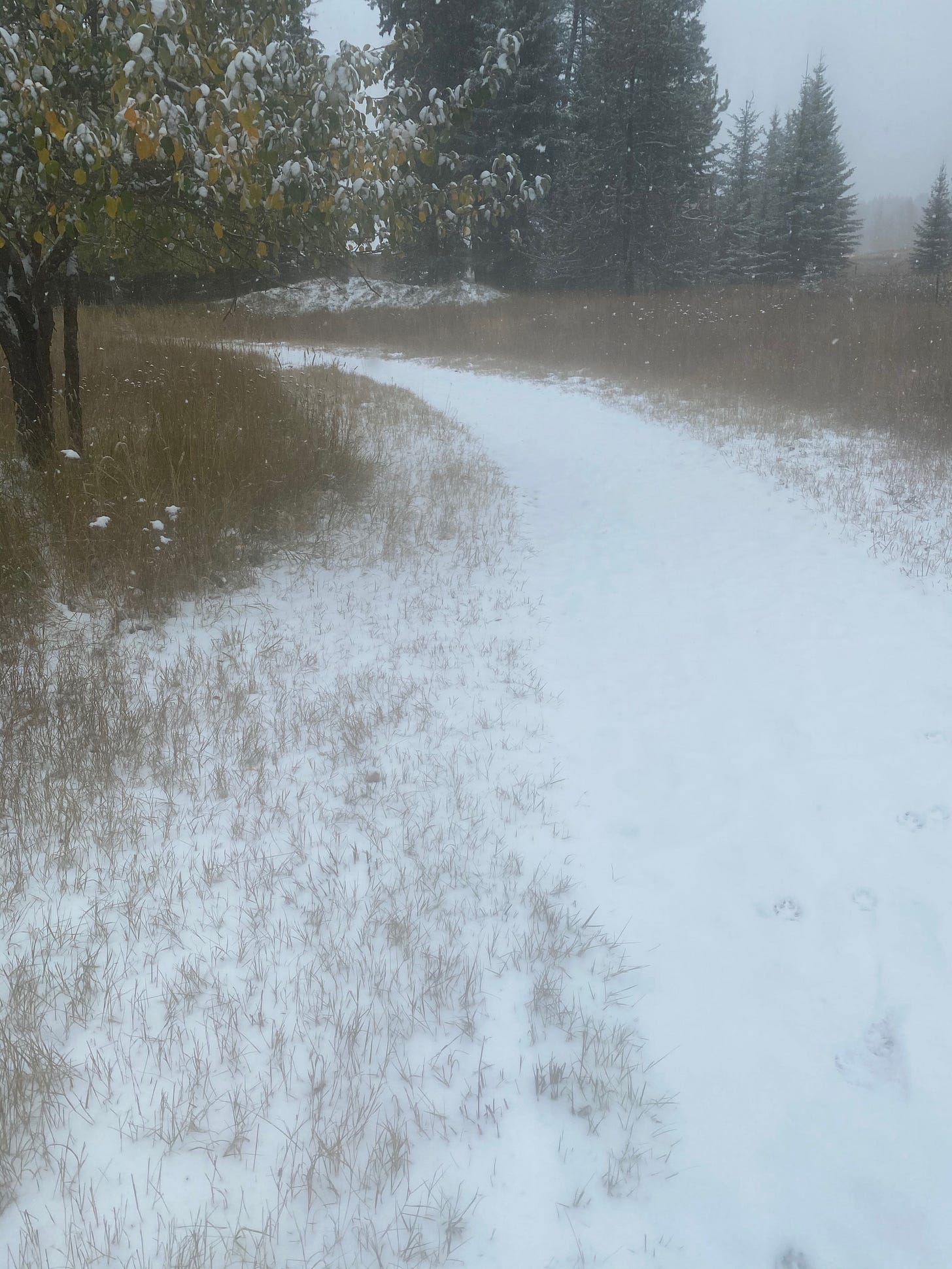 "We're dealing with a concept that is based on illusion that has created a sickness within our minds, that has taught us to view ourselves as nothing more than a commodity that can be sold on a market." —Sherrie Mitchell, speaking at Bretton Woods 75 in 2019
It snowed, finally, on Sunday and it was that kind of sticky, thick snow that transformed easily into snow people, snowballs, and some magic formula that made the dog go nuts (she literally pulled me sliding down a hill trying to chase a buck). It will melt—it's an early-season snow—but we'll look forward to the next, and the next, hanging onto this miracle that is not a miracle because it's just part of what makes this planet work. I love the snow, and knowing how its melting eventually trickles down into rivers in the spring that will come.
In 2016 about this time I kept bringing up a line someone had said at an artist's residency I'd recently attended: "We are practicing the deep ethics of optimism." I kept wondering what that really meant. I'm still wondering.